CAPACES DE UN GENUINO ENCUENTRO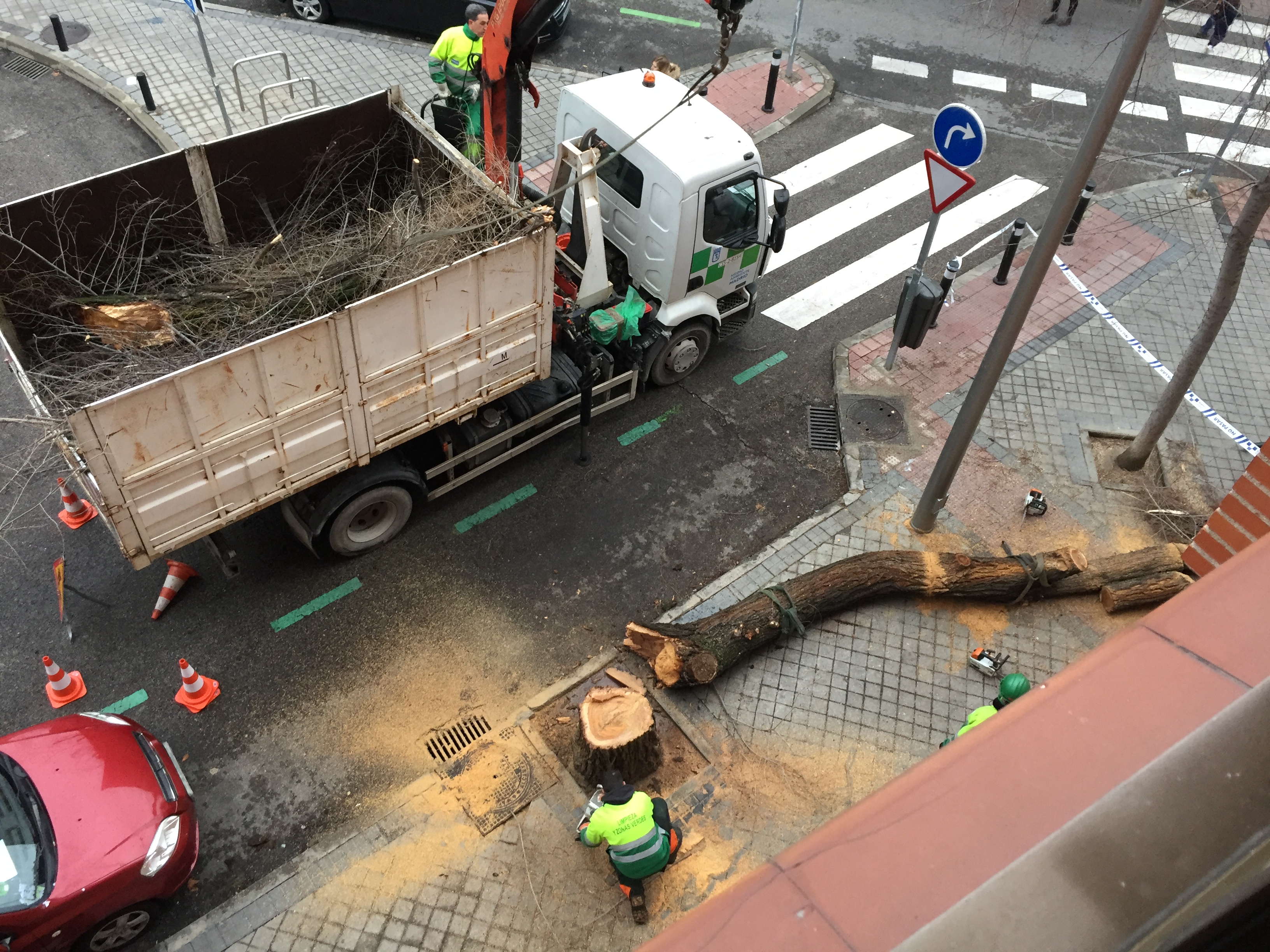 2018
Nieves Pastor Chillida

Tengo una historia con un árbol de ciudad y es lo que os traigo hoy. Con él y sus hermanos entablé una "relación" que os voy a contar en imágenes, ya que me han enseñado a escuchar con la mirada, entre otras cosas. Él me reencontró con la naturaleza dentro de un marco urbano y, por ende, con mi ser más primigenio y esencial, ése que está conectado con el asombro. A él lo encontré en la ventana de mi casa y, si he comprendido bien la lectura de "El pensamiento tentacular" de Donna Haraway, entiendo la relación de los árboles urbanos que se cuelan en el interior de mi hogar -en forma de proyecciones, acariciando y mutando mi entorno y los objetos que lo habitan, uniendo lo de afuera con lo de dentro, disipando las fronteras entre lo natural y lo tecnológico - como una metáfora o historia para hablar de esa "habilidad de vivir entre ruinas", a la que apunta Tsing, quien dice: "Los matsutakes nos cuentan acerca de sobrevivir colaborativamente entre disturbios y contaminación". Me inspiró la resiliencia de un árbol, que vivía en su limitado cuadrado de acera, ante la indiferencia de humos, chicles y pisotones. Un árbol que, sin embargo, seguía en contacto con los elementos. Lamenté mucho su "pérdida". Enfermó y se tronchó esparciendo líquidos y corteza sobre la acera que le aprisiona. ¿El Ayuntamiento de Madrid hizo lo correcto en cada momento? ¿La ciudadanía veló por su vida? He contado con un maestro y compañero de camino hasta que la muerte o la vida nos separe. Para mí se ha creado un vínculo que transciende la idea de posesión humana de la naturaleza. Posible gracias al genuino encuentro que me ofreció. Algo que apuntaba Ernesto Sábato en su lúcido ensayo ´La resistencia´, como una de las carencias del ser humano urbano actual.



ENG





I have a story of a city tree and that's what I bring to you today. With it and its brothers I established a "relationship" that I am going to tell you in images, since they have taught me to listen with my eyes, among other things. He reconnected me with nature within an urban framework and, therefore, with my most primal and essential being, that which is connected to wonder. I found it in the window of my house and, if I have understood well the reading of "The Tentacular Thought" by Donna Haraway, I understand the relationship of the urban trees that are inside my home - in the form of projections, caressing and mutating my environment and the objects that inhabit it, joining the outside with the inside, dissipating the frontiers between the natural and the technological - as a metaphor or story to speak of that "ability to live among ruins", to which Tsing points out: "The matsutakes tell us about surviving collaboratively between disturbance and contamination." I was inspired by the resilience of a tree, living in its limited square of sidewalk, in the face of the indifference of fumes, gum and stomping. A tree that, however, was still in contact with the elements. I was very sorry for its "loss". It became ill and cut itself up spreading liquids and bark on the sidewalk that imprisoned him. Did the City Council of Madrid do the right thing at every moment? Did the citizens watch over its life? I have a teacher and companion on the road until death or life do us part. For me, a bond has been created that transcends the idea of human possession of nature. Made possible by the genuine encounter it offered me. Something that Ernesto Sábato pointed out in his lucid essay 'The Resistance', as one of the deficiencies of the current urban human being.