CTHULHU BOOKS



ESP

(Enlish below)






La relación entre el ser humano y la naturaleza está presente en la vida cotidiana a través de relatos que definen nuestra forma de habitar el planeta. Nos hablan de cómo nos relacionamos con lo que entendemos como natural. Cthulhu Books es una plataforma editorial que invita a reflexionar e imaginar mundos, cultivando nuevas formas de hablar de la naturaleza e insinuando relaciones maleables entre las palabras y lo que describen.


Compost Reader

Desde Cthulhu Books, pensamos en el mundo que viene como un gran Compost. En el compostaje como nuestra nueva ontología relacional, como nuestra condición terrenal. El compostaje nos convierte en un único material planetario (humanos, seres, objetos, tecnologías). Es el pasado y es el futuro. Es espacio, lugar y es materia. Es un mundo como un todo, en el que no hay reinos naturales y sociales separados, donde hay rituales de celebración, enredos e interrelaciones. Cultivando la conciencia desde las preguntas más que desde las respuestas, desde la incertidumbre y la duda. Este libro habla de comienzos, de nuevas relaciones, de modos inestables de hacer, pensar y ser, dejando que las preguntas engendren nuevas preguntas.













Sinopsis


Lenguas largas como ramas, cucarachas en una 'historia caliente', el resurgimiento de plantas extintas, una parantropología prepatriarcal, pensar con plantas tóxicas desde el arte contemporáneo, ontologías digestivas en espiral, bruxismo capitalista, una escuela de negocios dirigida por eucariotas, una sociedad en la que pagamos para comer celebridades, un chumbo y 800 g de atún bonito son algunos de los materiales que se fermentan en este COMPOST READER.




Nuestrxs autorxs:
Claudia González

Adrian Schindler y Eulàlia Rovira

Gerard Ortín

Jonathon Keats

Marianne Hoffmeister

Yamil Leonardi

Ricardo Quesada

Sonia Fernández Pan

Azucena Castro

Mónica Mays

Michael Wang
Lucrecia Masson
Información
ISBN : 9788409333585


Nº paginas : 155


Dimensiones : 21 x 15 cm


Idioma : Original

ENG
CTHULHU BOOKS



The relationship between human beings and nature is present in everyday life through stories that define our way of inhabiting the planet. They tell us how we relate to what we understand as natural. Cthulhu Books is a publishing platform that invites us to reflect and imagine worlds, cultivating new ways of talking about nature and insinuating malleable relationships between words and what they describe.
We invite you to its launch, and to the presentation of our first published book Compost Reader, at the Nave Pilarica, on Sunday November 28 from 12:00 to 20:00. We will make a presentation at 13:00 in which we will tell you about the future of this publishing house, as well as an introduction to this first published book, and we invite you to spend the day with us, speaking other languages, other dialects, like the strange creatures that we are.

address: c/ Pilarica 81, Usera. L3 - Almendrales. L6 - Usera

COMPOST READER



From Cthulhu Books, we think of the world to come as a great Compost. In composting as our new relational ontology, as our earthly condition. Composting turns us into a single planetary material (humans, beings, objects, technologies). It is the past and it is the future. It is space, place and it is matter. It is a world as a whole, where there are no separate natural and social realms, where there are rituals of celebration, entanglements and interrelationships. Cultivating consciousness from questions rather than answers, from uncertainty and doubt. This book speaks of beginnings, of new relationships, of unstable ways of doing, thinking and being, letting questions beget new questions.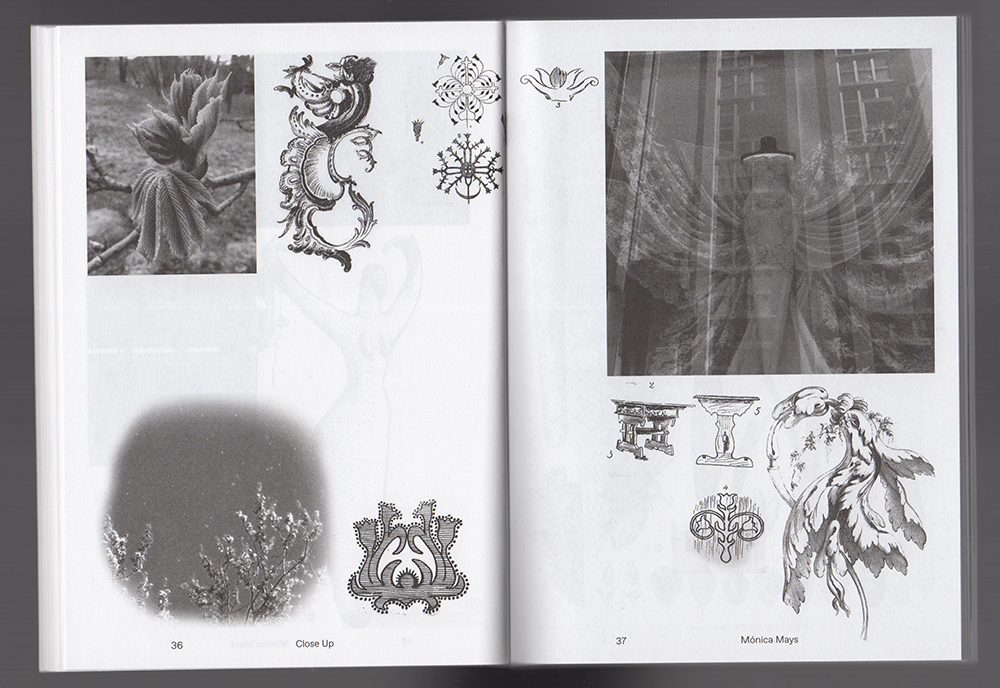 Synopsis
Tongues as long as branches, cockroaches in a 'hot story', the resurgence of extinct plants, a prepatriarchal paranthropology, thinking with toxic plants from contemporary art, spiraling digestive ontologies, capitalist bruxism, a business school run by eukaryotes, a society in which we pay to eat celebrities, a prickly pear and 800 g of bonito tuna are some of the materials fermenting in this COMPOST READER.

Our authors:

Claudia González
Adrian Schindler and Eulàlia Rovira
Gerard Ortín
Jonathon Keats
Marianne Hoffmeister
Yamil Leonardi
Ricardo Quesada
Sonia Fernández Pan
Azucena Castro
Monica Mays
Michael Wang
ISBN : 9788409333585
Number of pages : 155
Dimensions : 21 x 15 cm
Language : Original